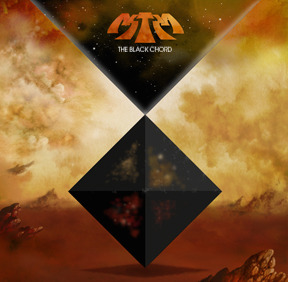 The Black Chord Press Clippings:



SPIN -

"Prog revisionists do Moog/guitar duels, G-force time changes, stoned sage vocals. Best title: "Quake Meat". 8/10"

PROG -

"Make no mistake, this is not throwback music, but genuinely progressive...If their 2009 debut

The Weirding

hinted at the blueprint which the band intended to use to map out an impressive body of work, then

The Black Chord

sees this raised to a new level...The music haunts and consumes in the best possible way...And at a time when there's so much creativity within the prog community, ASTRA have taken a giant leap forward...The Black Chord is dauntingly brilliant." - Malcolm Dome

Record Collector -

"...here be prog, several capefuls of it.

From a mid-paced and imperiously Floydian default setting, ASTRA branch out into slabby, forbidding Van Der Graaf Generator territory on Quake Meat, do the 15-minute brainmelt epic thing on the title track and cheekily snaffle the acoustic guitar motif from In The Court Of The Crimson King on the slow-burning Drift. Surrendering your psyche to stoner sentinels who can guide you clean out of your gourd never gets old." 4/5

Metal Hammer -

"...ASTRA are, in some ways, a flagship band for the Rise Above label. They are San Dieagans with a European sensibility, and rather than playing mainly guitar-based prog with some analogue curlicues, the Moog, the Mellotron and the Hammond C-3 are essential to their exquisitely realised sound...They have built successfully on the groundwork laid by 2009's

The Weirding

to fully combine the cosmic reach of Pink Floyd in 1971, the playfulness of Focus in 1973 and the power of King Crimson in 1974. Essential new prog." - John Doran

Metal Hammer Norway -

"Once a decade an album will emerge from out of nowhere and be so phenomenal that it is destined to be up there with the greats.

The Black Chord

is one of those albums. We have not heard much from ASTRA since their stellar performance at the 2010 Roadburn Festival. The silence has been well worth it. What they have brewed in their San Diego space rock laboratory is cosmic treasure. It is a progtastic mixture of vocal harmonies and psychedelic spaced out riffs. The generous use of the Hammond B3 and Moog add the vintage 70's sound without sounding dated. Guitar and keyboard harmonies replace the typical twin-axe harmonies that seem cliche after a while. The beauty of it all makes me weep. It could be a companion piece to Yes's Close To The Edge (1972)." 10/10 - Victor the Viking

About.com -

  "San Diego maestros ASTRA craft expansive suites that hearken back to the original root of mind-expanding, unrestrained and genuinely progressive rock. Rich with hallucinogenic and hypnotic promise, and slathered in layers of vintage, billowing instrumentation, the band's stunning sophomore album,

The Black Chord

, expertly evokes the spirit, tone and vision of '70s cosmic prog...

The Black Chord

is full of hazy, stargazing atmospherics, but the interweaving of its audio wonderments easily reconciles the band's immense musical aspirations with a resonating, earth-bound heart. ASTRA may be looking to the past, but music as rewarding as this is utterly timeless." - Craig Hayes

Onemetal.com -

"This is modern prog which takes the essential ingredients of the golden age bands, blends them together, skims off the pomposity and distills what remains into an intoxicating spirit of ferocious jams and blissed-out flights of fancy...With one eye on the past, The Black Chord certainly doesn't come across as hackneyed and sounds ballsier than any of its influences. The energy level is kept high throughout courtesy of powerful, driving riffs, propulsive drums and lean, urgent (never meandering) soloing. If you like your prog groovy, heavy and smart, you need to hear this."

4.5/5 - Chris McGarel

Musicemissions.com - The Black Chord

is something I hadn't realized still existed; the experimental side of early psychedelica as easily remembered in early-to-mid-eras Pink Floyd. I'm thinking of

Meddle

and of

Dark Side Of The Moon

in particular, but there's an incredible depth of influences on

The Black Chord

that bring waves of musical memories crashing to shore, and somehow managing to create a host of new ones in the process. With their feet set in another place and time, ASTRA are able to defy the label of copycat by rejuvenating a stagnant sound with modern flair and superbly capable songwriting, taking the tools and the trails blazed by their progressive forefathers and crafting something belonging entirely to the here and now. For fans of what once was, and for those who are curious of what all the hype was about,

The Black Chord

is a modern masterpiece of a classic sound that belongs in the collections of any self-professed fan of early progressive and psychadelica.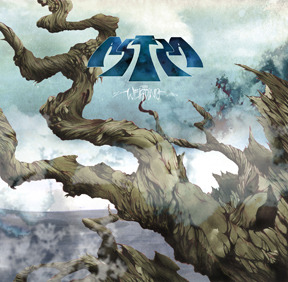 The Weirding Press Clippings:
SPIN
- "...10-minute-plus prog fantasies like "Ouroboros" and the title track recall the early '70s heyday of Yes and King Crimson with uncanny accuracy. But even with their virtuoso guitar solos and thrillingly labyrinthine song structures, Astra's songs have a focus--they explore, but never meander."
MOJO
- "The quintet's lengthy gestation period has resulted in a sublime debut that evokes various '70s colossi - panoramic Pink Floyd, mellotron-era King Crimson, Black Sabbath in philosophical mode - without ever stooping to pastiche....4/5"
Record Collector
- "...they make a fine fist of summoning forth the swirling, magisterial portent so essential to the genre. The title track, for example – all 15 languidly unfolding minutes of it – is a glorious collision of King Crimson's Epitaph, the Floyd's Echoes and Planet Caravan by Black Sabbath. Bubbling wah-wah guitar, with delay pedal set on "stun", traces silvery patterns among solemn Mellotron flutes; a failsafe conduit to bliss. 4/5"
Classic Rock
- "California's ASTRA are already creating a stir with this, their reality-fracturing debut album... these cosmic prog masters have really upped the ante. 8/10"
Classic Rock Presents PROG
- "The centrepieces of
The Weirding
are without a doubt the epic title track and the instrumental tour de force that is Ouroboros, two colossal moments of sonic revelation that are destined to be future classics...
The Weirding
is a thing of peculiarly haunting beauty. With an undeniably 70s groove tinged by grand passages of melancholy and kaleidoscopic soundscapes that blur between the realms of psychedelia and space rock..."