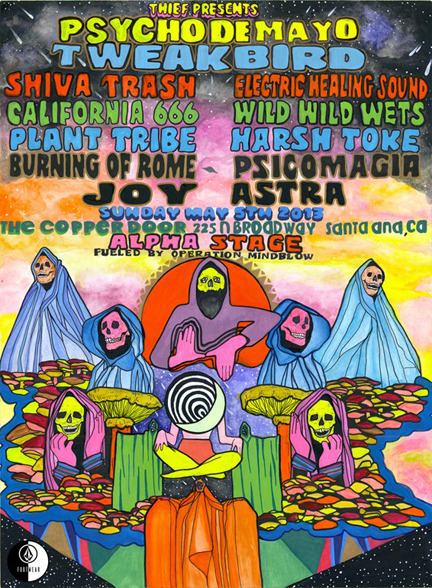 Thief presents: Psycho de Mayo 2013 - Orange County's First Annual Psychedelic Music & Arts Festival.

Sunday, May 5th 2013.

Doors open at 2:00 pm and goes till 2:00 am on the Alpha Stage at The Copper Door.

Bands include:

ASTRA
JOY
Psicomagia
Tweak Bird
Harsh Toke
California 666
Plant Tribe
Shiva Trash
Electric Healing Sound
Wild Wild Wets
The Burning of Rome

Freak out visuals by our good friends Operation: Mindblow!